Change Starts with Switch
With decades of experience in startups, medical practice, and healthcare management, our founding team has witnessed the failure in American health from multiple perspectives.
The timing (2015) for our solution seemed right, but we underestimated the capacity of the status quo to serve itself. This resulted in two false assumptions on our parts:
The C-suite would be ready to consider new options,
Brokers who advised the C-suite would be excited about transformational solutions.
From the late 1970s through 2000, C-suites learned that nothing they tried to improve health value worked. So they reduced their internal expertise and increasingly relied on brokers and insurers–which hasn't worked either.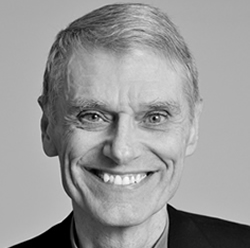 I've radically changed my career direction four times. Each pivot was ignited by the passion, energy, and focus triggered by the feeling you're on the right path. 
Near the end of my junior year of college, I changed my major from psychology to pre-med. 

After seven years in oncology practice, I left to take on the challenge of creating a physician-friendly HMO.

At age 50, I left the business side of healthcare and immersed myself in a refresher oncology fellowship at MD Anderson to again care for patients with cancer.  

In 2015, after experiencing another decade of the brokenness of America's approach to health, I engaged a team and we founded Switch Healthcare.  
Switch provides better health value to self-insured companies by improving the quality of health decisions. Great decisions are the result of careful discernment, not a fluffy wellness website.
John Maxwell's definition of discernment fits. He says, "Smart leaders believe only half of what they hear. Discerning leaders know which half to believe." 
Our product-centric society (described fully in the white paper) makes it nearly impossible for consumers to be discerning about their health decisions.  
If you're a leader making health benefit decisions who realizes the status quo is thoroughly broken, text me (928-580-5880) and we'll talk.
Philip Walling started as the VP and became the President/Owner of Classic Helicopter Corp. in Seattle, a full-service operation that featured charter and maintenance services as well as an internationally renowned flight school. He developed and
facilitated
over a dozen FAA-certificated programs for education, training, and safety. Philip's passion for healthcare is a result of having turned his health around fourteen years ago after discovering and using the best available scientific evidence as a guide for long-term change.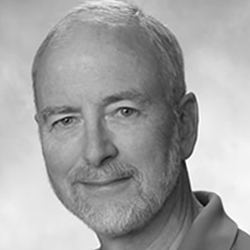 Don Forrester is board certified in Family Medicine, a fellow with the American College of Physician Executives and a graduate of Intermountain Healthcare's Advanced Training Program for quality improvement leaders. He spent most of his career with Northern California Kaiser Permanente. His special expertise include preventing and reversing chronic conditions, quality improvement, and innovation. He is fervent about creating healthy populations, reducing healthcare costs and eliminating medical errors.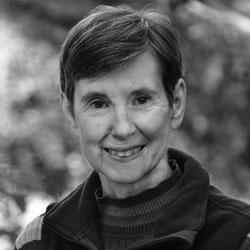 Jean Myers has been a cardiac care nurse, a full-time mom of three, and a marriage and family therapist. In 2005, she began teaching healthy cooking classes and leading weight loss seminars. Her passions include maximizing health through lifestyle changes and integrating healthy food into the lives of busy families.